Thanks for a great 2021 Season!
Our Office is Currently Closed for the 2021 Season
Please check back for 2022 Rates, Reservations and Winter Office Hours
Coming soon!
WELCOME TO DENALI RAFT ADVENTURES
Experience the thrill of a whitewater river adventure!
Locally Family owned and operated since 1974, Denali Raft Adventures, Inc. is the original raft company on the Nenana River at the entrance of Denali National Park, Alaska at mile 238.6 Parks Highway in the Denali Rainbow RV Park and boardwalk behind the Thai and Chinese Food to Go. Offering two hour to all day raft trips. We provide transportation to and from the river and local lodging, knowledgeable guides, 18 ft rafts, Gore-Tex dry suits for the utmost in comfort, neoprene boots, and a Coast Guard approved life jacket. So, you can experience a sense of adventure and fun for an activity that has inherent risks.
Try it for Fun! Raft with us on the Nenana River and make a memory that will last for a lifetime.
DENALI RAFTING ADVENTURES
Choose the Denali Rafting Adventure that's Right for You!
Whitewater rafting, or a mild water float down the Nenana River.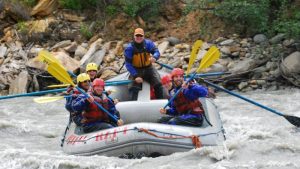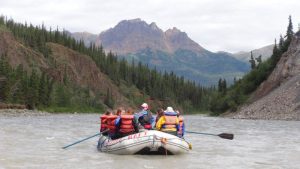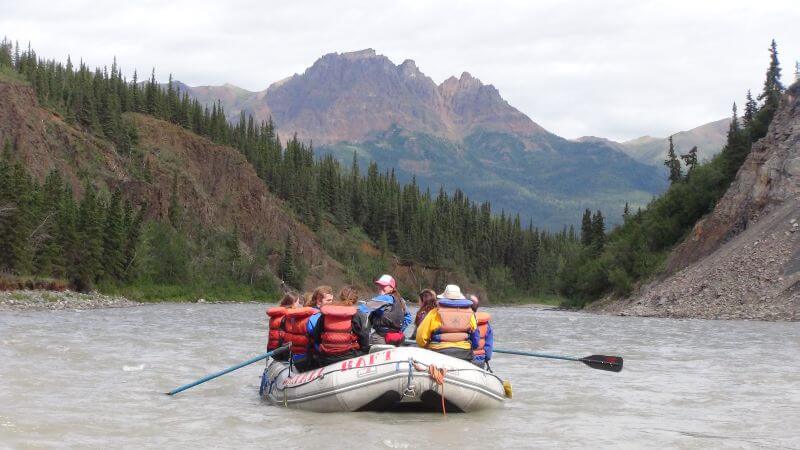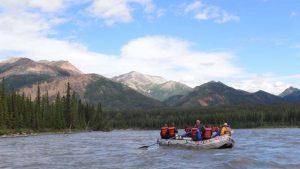 DENALI RAFTING ADVENTURES
Specials
DENALI RAFT ADVENTURES
Happy Clients
"We had a great time with Denali Raft Adventures. Our guides Chris and Dylan were so fun and clearly knew what they were doing. We chose the activity with rapids reaching level IV, but always felt safe and never scared. This is a testament to the paddling skill of the guide on our boat, Chris. The suits they have you wear are amazing! Great way to see the scenery from a different viewpoint. Overall, highly recommended!"
KELSFRAN92
SEPTEMBER 22 2020
"We have taken multiple trips with Denali Raft Adventures, and have never been disappointed. This trip was no different. The guides are knowledgeable, experienced, and friendly. The equipment is well maintained, the reservation and check in process was easy, and the trip was well worth the money. We will definitely go again. Chris was super entertaining, and our guide, John, did a great job soaking everyone on the raft!"
BECKI
JULY, 2020