WELCOME TO DENALI RAFT ADVENTURES
Experience the thrill of a whitewater river adventure!
Locally Family owned and operated since 1974, Denali Raft Adventures, Inc. is the original raft company on the Nenana River at the entrance of Denali National Park, Alaska at mile 238 Parks Highway on the northside of the bridge into Glitter Gulch (the Denali Boardwalk). We offer two hour and four hour trips down this beautiful stretch of river. We offer two hour to all day raft trips. We provide transportation to and from the river and local lodging, knowledgeable guides, 18 ft rafts, Gore-Tex dry suits for the utmost in comfort, neoprene boots, and a Coast Guard approved life jacket. So, you can experience a sense of adventure and fun for an activity that has inherent risks.
Try it for Fun! Raft with us on the Nenana River and make a memory that will last for a lifetime.
DENALI RAFTING ADVENTURES
Choose the Denali Rafting Adventure that's Right for You!
Whitewater rafting, or a mild water float down the Nenana River.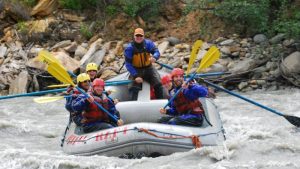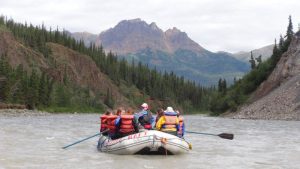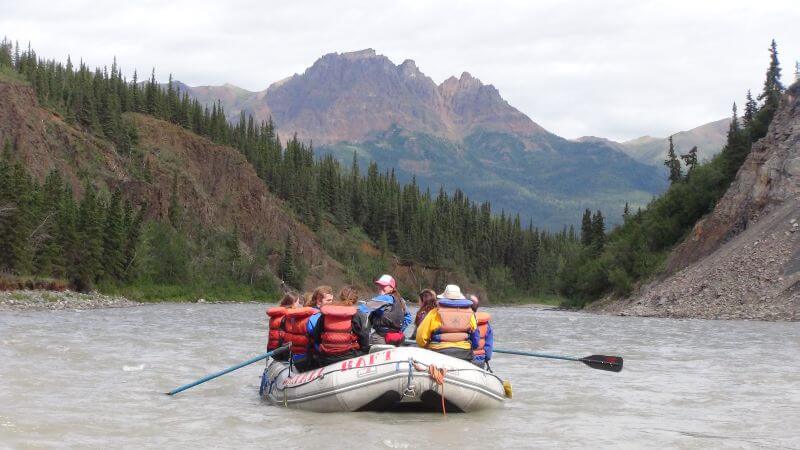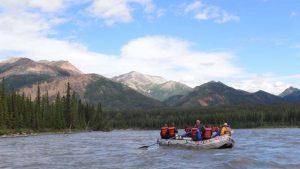 DENALI RAFT ADVENTURES
Happy Clients
"Tremendous experience! You know it will be a great adventure when your guide tours are energetic, funny, and ready for a good time while also fundamentally sound with safety and making a precarious adventure as much fun as it can be. The guides were fabulous at getting a large group of people outfitted, equipped and ready in a short period of time. Once we got on the river, they were all instrumental in keeping all boats safe and inside the boats during class 3-4 rapids! The water was literally glacial melt so was 34-38 degrees in temp but we had an absolute blast. Special thanks to our tour guide Owen who provided narration as well as keeping us together to avoid panic in the waters! He was informative and funny and great at leading 8 people to work together to keep us upright and inside the boat! We got wet and it was cold, but it was still the best time! Would highly recommend!"
Kari E., Colleyville, Texas
SEPTEMBER 2022
"This was the top highlight of our ten-day Alaska vacation. Stone was excellent, and made us feel at ease. We did the canyon adventure with the class 4 rapids, and it was a blast. None of us are experienced, yet we all felt completely safe as we bounced through those tall rapids. Our guide made sure we hit them perfectly and it was so awesomely fun! I would definitely recommend that adventure if you want a little more exciting of a ride. Felt similar to the rush you get from a roller coaster. The dry suits kept us comfortable, dry and warm. I never felt like we would tip over, but even if we did they taught us how to safely deal with that as well."
DOUGLAS E.
August, 2022