COVID-19 UPDATE
Given the current state of the Covid19 pandemic, operations are temporarily suspended per guidance of the State of Alaska. As an utmost priority, we are finalizing plans and procedures to be implemented this summer to protect the health of guests and employees. Currently we anticipate opening June 22 with operations lasting through September. We are taking new reservations free of charge with no deposit required (payment due 7 days prior to trip). We are excited for you to visit Alaska and we hope to see you on the water very soon!
WELCOME TO DENALI RAFT ADVENTURES
Experience the thrill of a whitewater river adventure!
Locally Family owned and operated since 1974, Denali Raft Adventures, Inc. is the original raft company on the Nenana River at the entrance of Denali National Park, Alaska at mile 238.6 Parks Highway in the Denali Rainbow RV Park and boardwalk behind the Thai and Chinese Food to Go. Offering two hour to all day raft trips. We provide transportation to and from the river and local lodging, knowledgeable guides, 18 ft rafts, Gore-Tex dry suits for the utmost in comfort, neoprene boots, and a Coast Guard approved life jacket. So, you can experience a sense of adventure and fun for an activity that has inherent risks.
Try it for Fun! Raft with us on the Nenana River and make a memory that will last for a lifetime.
DENALI RAFTING ADVENTURES
Choose the Denali Rafting Adventure that's Right for You!
Whitewater rafting, or a mild water float down the Nenana River.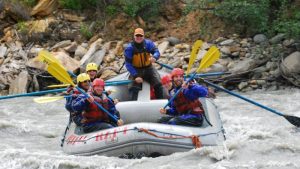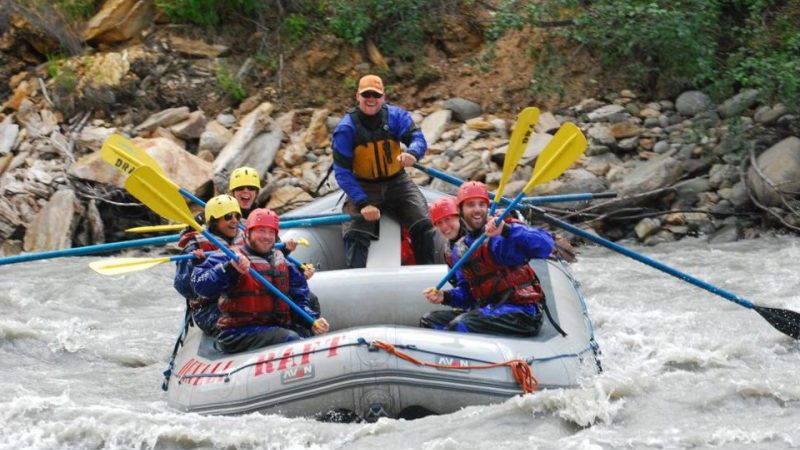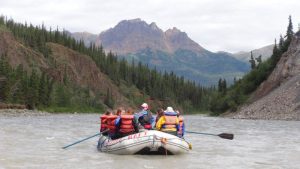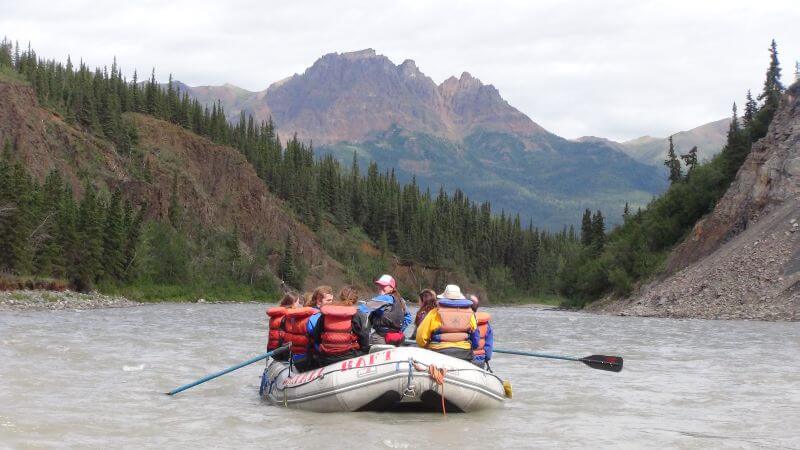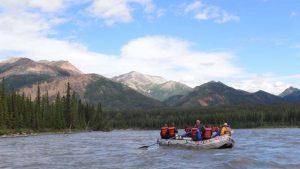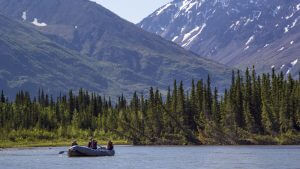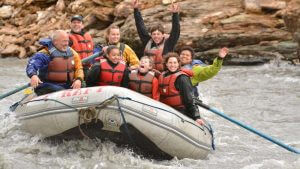 DENALI RAFTING ADVENTURES
Specials
DENALI RAFT ADVENTURES
Happy Clients
"Have fun while rafting down rapids. My friends and I (first-timers to white water rafting) really enjoyed ourselves on this tour. Our guide Peacock was very informative and taught us how to maneuver the raft across the rapids. The tour initially started off slowly with class I and II rapids, but as we grew more confident with our paddles, Peacock took"
JASMINELCM
KUALA LUMPUR, MALAYSIA
SEPTEMBER 30, 2016
"I was initially concerned due to water temperature, but was quickly reassured when I was fitted with a "dry suit" that kept me warm and comfortable despite the chilly waters (36F). My guide, Peacock was great-assisting with all aspects of the trip and was very knowledgeable about the area and the river. A real gem"
HONDAGIRL500
ARIZONA
SEPTEMBER 30, 2016